THE STORY BEHIND TITAN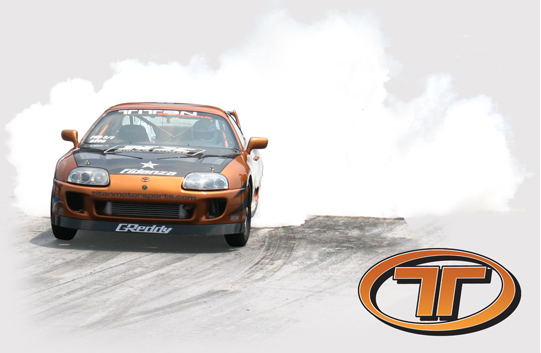 Only four years ago, we came into the sport compact arena with our street tire Supra. Soon we walked away with the 2005 NHRA Pro RWD championship & we set the national MPH record (6.40 @ 220 mph).
The drive for the RWD Championship started when the NHRA dropped the street tire racing class. With less exposure, Nero finally decided to expand into the Pro RWD class in 2004. In the first season, we moved the 2jz-gte powered Toyota Celica into one of the fastest cars in the ranks. Driver Brad Personett won the title "NHRA Rookie of the Year" along with a fourth place points finish in the championships.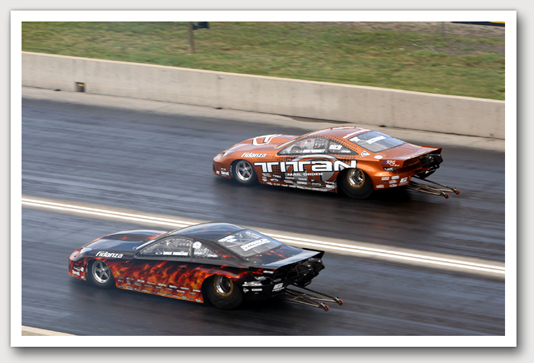 Soon Nero was fielding a second RWD car - another Celica with an identical chassis for data collection and comparison. This gave us a two-car advantage, and helped to make a name for us with an amazing flamed paintjob. "We always want to make a big impact when we debut our new cars" Deliwala admits.
Of course evolving from a highly modified 2jz powered street tire Supra, to a tube-frame - six second Pro RWD car wasn't easy. Our extensive experience in high horsepower street cars made this possible. "The street cars make just as much power as the chassis cars, but they don't have as many variables. You could make one small change to the chassis car, and the car wouldn't even make it down the track. If you miss your mark, you will be pulling your hair out trying to figure what went wrong." Nero elaborates.
Having a two car team to test these variables is one of the keys to our success. "Once we get a good qualifying pass, we can try some things out on the other passes or on the other car during the event" Explains Nero. "We try to do at least half as much testing as we do racing. We probably test as much as the rest of the field combined. The whole car is basically different from one track to another."
Brad Personetts car had all of the bugs worked out in 2004, after finishing fourth place in his class. Brad Won the championship in 2005 in which the tC was debuted at the US Nationals.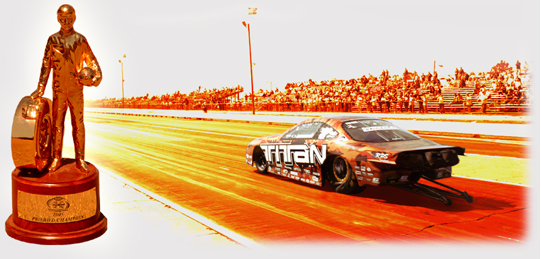 Bookmark titanmotorsports.com to see what is in store for 2006. We are frequently updating the site with new pics of your favorite mods, events, and news.